267-715-9624
Drug Detox Services Near Philadelphia
Attempting to detox from addictive drugs on your own can be risky. Whenever you're prepared to make this first move in addiction recovery, Beacon Point Recovery is here to help with medically supervised drug detox services near Philadelphia. Our clinicians monitor your condition and give you detox treatments that make this part of your journey as manageable as can be. And from the first day, we individualize your treatment to give you the best chance at a successful detox.
Why Seek Inpatient Drug Detox Near Philadelphia?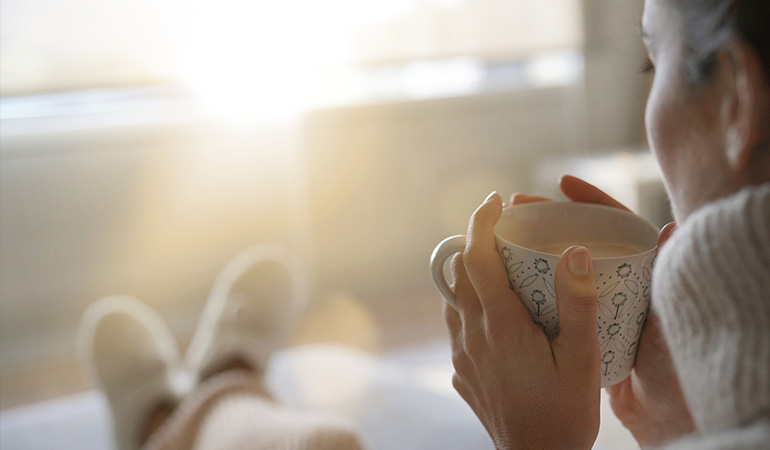 Addiction to prescription or designer drugs will negatively influence all aspects of your life. Despite this fact, you shouldn't try to overcome drug use by yourself. The withdrawal symptoms you will experience as you try to stop the use of drugs may bring about sickness or even result in death. You might suffer any of several symptoms, like
Fatigue
Sweating
Insomnia
Muscle aches or pain
Irritability
Anxiety
Depression
Nausea and vomiting
Confusion
Trembling or tremors
Seizures
Fortunately, you don't need to go it on your own. Beacon Point Recovery provides inpatient drug detox services in Philadelphia at this first step of recovery. At Beacon Point, you'll live in our fully equipped residential detox facility and receive 24/7 support from our trained medical team. They monitor your vitals and use proven treatments to keep you out of danger and as relaxed as possible.
Recovery From Drug Use Starts Here
Addiction to either prescription or designer drugs is known to affect all areas of your life. Beacon Point Recovery is able to assist you in detoxing from the following drugs while you strive toward recovery:
Cocaine
Fentanyl
Heroin
Methadone
Oxycodone
Percocet
Vicodin
Benzodiazepine
Roxicodone
Codeine
Hydrocodone
OxyContin
Amphetamines
Xanax
Klonopin
Valium
Ativan
Prescription drugs
Narcotics
A Tailored Strategy For Drug Detox Near Philadelphia
Beacon Point Recovery Center feels that personalized treatment from the onset lays the groundwork for long-term recovery. We look after you as an individual who deserves compassion and respect. With constant communication, we follow up with you regularly to monitor your health and discomfort level. We are able to alter your treatment if necessary to make you more comfortable or deal with co-related disorders. We can then work together to establish an aftercare plan designed for achieving long-term sobriety.
What You Can Anticipate From Drug Detox At Beacon Point
Your personalized detox plan begins with a thorough assessment to consider your medical history, the extent of your drug use, the kinds of drugs that might be in your bloodstream, and other information that will help us treat you. This information goes into your individual care plan that our team uses to give you the best care possible.
Many patients need five to seven days to complete detox, but it could take longer to totally taper from some substances. At Beacon Point, detox begins with plenty of rest while your body starts flushing out drug toxins. Whenever it's OK to do so, we'll dispense approved medicines, including Suboxone and Sebutex, that help you taper off from addictive drugs and minimize withdrawal symptoms. Our aim is to maintain your comfort as you detox and get you ready to receive ongoing addiction therapy when detox is complete.
Our Approach With Suboxone Treatment Near Philadelphia
Suboxone is a useful tool over the course of opioid detox, but you could be less inclined to take it in the event you've gone through a negative episode before. Beacon Point Recovery pays close attention to how we use Suboxone during your drug detox:
We never treat with Suboxone at the early stages of opioid detox because it can lead to intensive withdrawal.
We begin with a trial dose to learn how your body responds.
Once your detox progresses, we taper you off of Suboxone to prevent dependency.
If you respond in a negative fashion to Suboxone, we'll modify as required or try other methods.
Contact Us About Drug Detox In Philadelphia Today
If you or a loved one need help detoxing from drugs or want additional information about detox treatment, visit our facility on Allegheny Avenue, dial 267-715-9624, or fill out the form on this page. We will replay immediately, any time, day or night. All requests are free and held in confidence. Get help now.