267-715-9624
Start Your Road To Sobriety With Inpatient Medical Detox Near Willingboro
Are you trying to get a handle on alcohol or drug use? Beacon Point Recovery near Willingboro, NJ can help. Our residential medical detox facility is a welcoming and safe place to begin your recovery under the supervision of licensed healthcare staff. Our comfortable bedrooms will help you feel at ease while skilled clinicians monitor and manage withdrawal side effects with approved protocols. You will get individualized care designed to build a solid foundation for the next steps to a better life.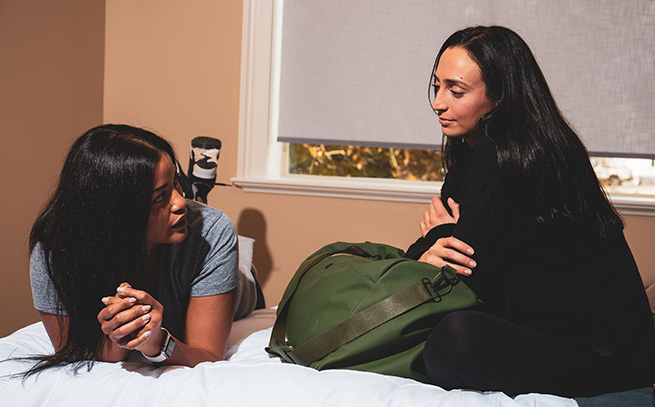 Customized Inpatient Medical Detox By Willingboro, NJ
We believe individuals at Beacon Point have better outcomes whenever they get customized detox services. For this patient-centric strategy, you start by completing a total medical assessment. We then adapt our detox methods to accommodate your requirements and give you a unique treatment plan that our medical professionals use to make sure you receive the safest, highest quality treatment imaginable. They look in on you regularly, keep an eye on your vital readings, and give treatments for uncomfortable withdrawal symptoms.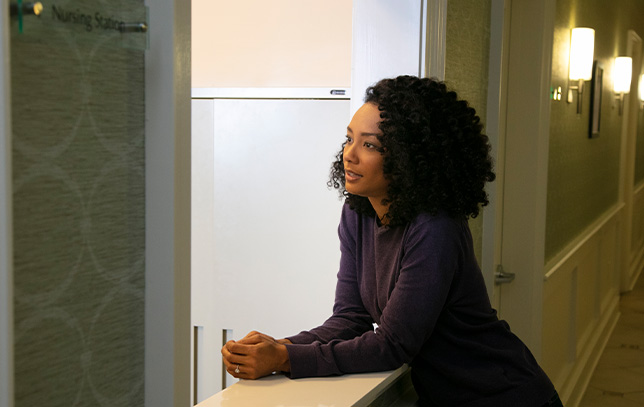 Alcohol Detox
Numerous people have to go through alcohol detox when they start recovery. Sunrise's alcohol detox services by Willingboro allow you to move forward in this phase as safely as possible. Our experienced staff is there for you at all times if you need something. They utilize established medications to appropriately taper you from alcohol to let your body adjust and stave off the most adverse withdrawal symptoms.
Drug Detox
Drug detox procedures at Beacon Point aid in removing substances from your body and begin your recovery from drug use. Our nurturing staff uses your care plan as a guide to administer appropriate amounts of medication to safely and gradually taper you. They watch over you closely and adjust as needed for your safety and comfort.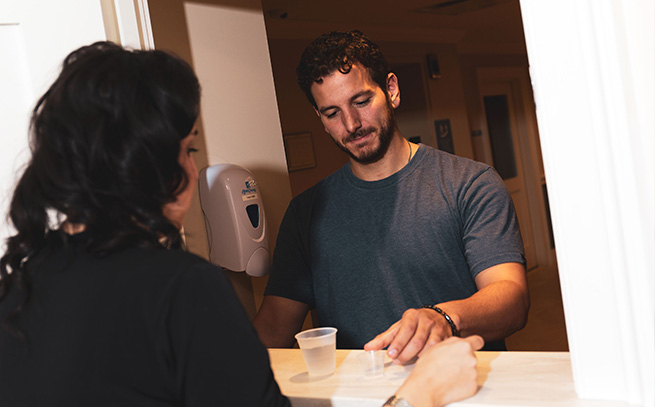 Stay Safe With Medical Detox Near Willingboro
Detoxing without medical supervision could be hazardous and even fatal. At Beacon Point near Willingboro, NJ, we can help you safely detox from many different toxins. We offer detox services for:
Alcohol
Amphetamines
Benzodiazepines
Opioids
Heroin
Cocaine
Designer drugs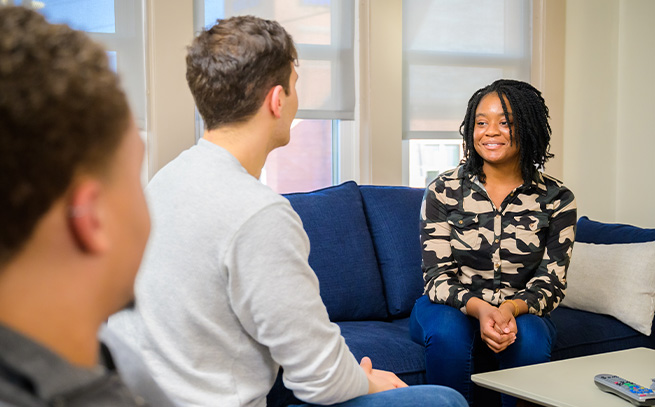 Professional Counseling For Alcohol And Drug Detox
Overcoming alcohol or drug use disorders is a process. Beacon Point Recovery offers voluntary counseling that is designed to support our medical detox services by Willingboro. This counseling includes:
Individual therapy
Group therapy
Family Therapy
Peer support sessions
Accredited counselors direct all discussions. If you go, you'll look into the origins of substance use and how to move forward without chemical dependencies. You can also find others seeking recovery from addiction and listen to their perspective.
A Comfortable Place For Inpatient Alcohol And Drug Detox Near Willingboro
Alcohol and drug detox will go better when you can relax and rest. Our detox center is here to keep you safe and comfortable, so you can put your energy to getting well. We use semi-private bedrooms with only one other occupant. Every bedroom is fully-functional and has an attached bathroom and TV. Each meal is made by a chef and served in our group dining space. Snacks and drinks like coffee, tea, juices, and water are available any time of day or night. Single rooms might be available for special circumstances. If feel up to it, you will take in some light recreational activities as well as watch a show, play board games in our lounge, hang out on the outside sitting area, or talk with other guests.
Beacon Point Recovery Is Just One Part Of Our Continuum Of Care
For most patients, detox is the first stop toward a healthier life. Our inpatient detox services by Willingboro let you taper from alcohol or drugs safely and as easy as possible. Our licensed staff members watch you 24/7 in our modern facility and help you find an aftercare blueprint. When your detox is finished, you'll find the foundation you need to go on to further treatment and work toward a full recovery.
Support And Counseling For Families Throughout Detox
We know a loved one's drug or alcohol use has a negative impact on the entire family, and the stress of the recovery process also touches all involved. Beacon Point Recovery offers drug and alcohol detox services by Willingboro for patients and their families. We inform and advise families by helping you:
Get in touch with a professional interventionist
Develop an understanding of addiction and co-occurring disorders
Deal with the difficulties of having a loved one in recovery
Figure out how to support a loved one in treatment
Craft aftercare blueprints for continuing treatment
Call For Safe Drug And Alcohol Detox By Willingboro Today
Beacon Point Recovery Center is ready to offer you safe detox services. Place a call to 267-715-9624 or complete the following form for prompt assistance. We answer inquiries 24 hours a day, 365 days a year. Get help today.