267-715-9624
Start Your Road To Sobriety With Inpatient Medical Detox Near Morrisville
Are you trying to get a handle on alcohol or drug use? Beacon Point Recovery near Morrisville, PA can help. Our residential medical detox facility is a welcoming and safe place to begin your recovery under the supervision of licensed healthcare staff. Our comfortable bedrooms will help you feel at ease while skilled clinicians monitor and manage withdrawal side effects with approved protocols. You will get individualized care designed to build a solid foundation for the next steps to a better life.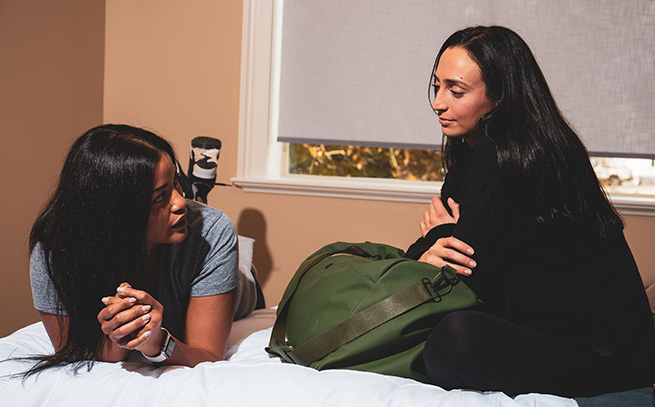 Customized Inpatient Medical Detox By Morrisville, PA
We believe individuals at Beacon Pointhave better outcomes whenever they get customized detox services. For this patient-centric strategy, you start by completing a total medical assessment. We then adapt our detox methods to accommodate your requirements and give you a unique treatment plan that our medical professionals use to make sure you receive the safest, highest quality treatment imaginable. They look in on you regularly, keep an eye on your vital readings, and give treatments for uncomfortable withdrawal symptoms.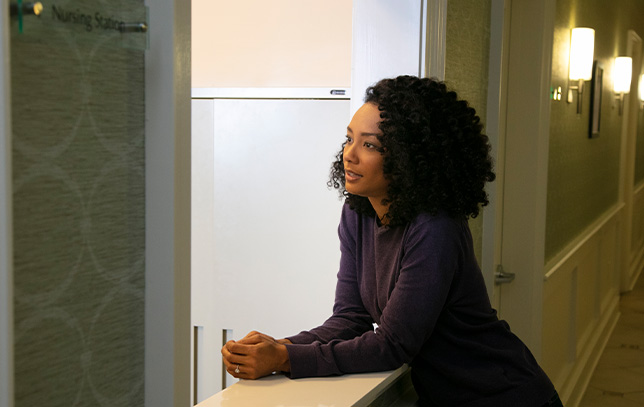 Alcohol Detox
Detox from alcohol is usually a first step toward sobriety. Our alcohol detox services by Morrisville you detox as painlessly and safely as possible. Our empathetic staff members check on you frequently and use proven medical protocols to bring you off alcohol. This type of approach sets you up for a chance for successful recovery.
Drug Detox
Beacon Point's drug detox services near Morrisville help you get rid of chemical substances from your body and start your journey away from drug use. Our caring staff supervises your treatment and dispenses careful dosages of medications that let you taper gradually and safely.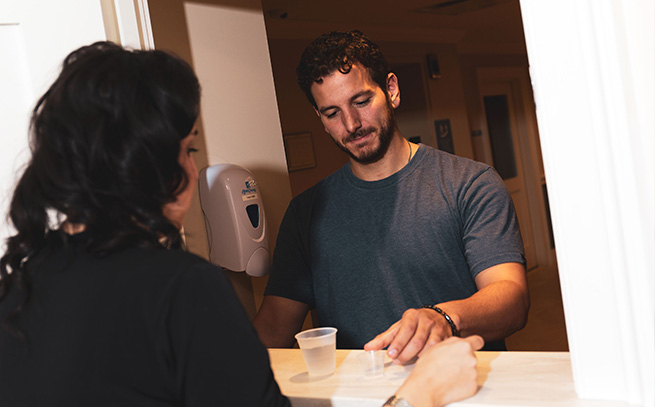 Expertly Directed Medical Detox By Morrisville
Detoxing without medical guidance greatly increases your odds of distressing complications and could even be deadly. The staff at Beacon Point Recovery Center will closely monitor your alcohol or drug detox near Morrisville, PA. We can treat you during detox from various substances including:
Alcohol
Opioids
Heroin
Cocaine
Amphetamines
Benzodiazepines
Designer drugs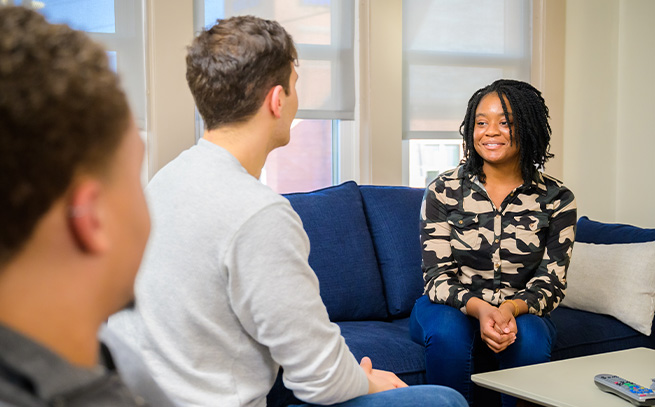 Substance Use Detox Counseling
Although Beacon Point Recovery excels at medical detox, we also offer other services so you can explore the causes for substance use and begin finding healthier coping strategies. When you feel like it, feel free to work with our mental health counselors in:
Individual therapy
Group therapy
Family Therapy
Peer support sessions
Comforting Accommodations For Alcohol And Drug Detox Near Morrisville
You need a good deal of down time throughout detox. We outfitted the Sunrise Detox facility with comfort in mind. During your stay, you'll share an up-to-date, furnished bedroom and bathroom with a limit of one additional patient. This is an ideal setting for you to rest or watch TV. We also have private quarters per prior request. Chef-made meals are served in our welcoming dining hall, and you can have a refreshment at any time. Our detox facility also has areas for entertainment whenever you feel up to exploring a little. Play games or turn on the television in the resident common room. Take in a bit of sunlight on the exterior patio. And we are hopeful you'll make a few lasting friendships as you socialize with fellow residents.
Beacon Point Recovery: Taking Your Beginning Step Along Our Continuum Of Care
When you're prepared to take the inaugural stride toward a sober life, Beacon Point Recovery can show you the way. For numerous individuals, our inpatient detox services near Morrisville are the start of their road to recovery. We help you detox from drugs or alcohol as carefully and painlessly as possible. Our licensed clinicians supply round-the-clock treatment to maintain your comfort and devise an aftercare strategy with you and your family in advance of your departure. Our objective is to allow you to detox successfully and prepare you for continuing treatment to help you over your addiction recovery journey.
Resources For Families With A Loved One In Detox
Beacon Point understands how drug and alcohol use affects families and that the problems won't disappear simply because they begin detox. Our drug and alcohol services by Morrisville include information and resources for family members. Call to:
Get in touch with a professional interventionist
Develop an understanding of addiction and co-occurring disorders
Deal with the difficulties of having a loved one in recovery
Figure out how to support a loved one in treatment
Craft aftercare blueprints for continuing treatment
Get Expert Alcohol And Drug Detox Near Morrisville Now
Don't attempt detox alone. Beacon Point Recovery Center is here to help right now. Phone or text 267-715-9624 or complete the form on this page to get help right away. An admission rep will reply right away, any time of day or night.